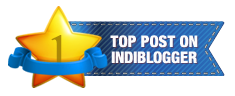 The story begins with a mailer or an offer from any of the hidden affiliates. In my case it was

myCashKit_Msgs

that said for Rs 50 I will get 6 movie tickets and a link was there. This is the site that in partnership with the bluff site (screen 1) or may be unknowingly provided me the link to land on to the culprit site (screen 2): noreply@atoot.com
Screen1
My
fault is that I did not notice on either of the sites that there is no strong support system and there is no visibility of contact details and demographics. Since nothing is there in real existence.

Who would not get into the trap at first instance by looking at the following screen of SaveTheDeals.in:
Screen2
So did I. The date was August 15, 2014. The moment I entered my credit card details and submitted waiting for the 2nd level usual authentication for online transaction, there was a message that Rs 1730 (against the displayed amount of Rs 50 as shown above) has been charged from my credit card company. Now I had a login created on this site. As stated above there was no contact details, address etc. on this site too except a ticket system (offline). I created a ticket stating that you guys have bluffed by showing lower amount and charging almost 35 times the amount. Soon my login was disabled. The amount as per credit card bank information has gone to Eviano Digital U.S. The whole game goes on https rather than http meaning the complete forgery is going on in a secured manner.
Have asked my bank and the reply was an eye opener. As per them all domestic online transactions lead payee to second level authentication process but for overseas online transactions the second level doesn't come and the transaction is complete the moment you enter your CVV. The site it means is linked to the same site offering the same in $1 and charging around $35 is SaveTheDeals.com, see screen 3 below:
Screen3
Created tickets on the parent site from where I was provided with this lucrative offer. First ticket raised on 16th August has no reply. Another raised on 23rd August obviously is beyond question to expect a reply. See Screen 4 and Screen 5 below for both the tickets raised on the site MyCashKit.com. So be careful even on this site too. Surprisingly again both these sites are nowhere on facebook, twitter or any other social media. Probably there is a mafia that is performing and running it.
Screen4
Screen5
Few more screen shots of the Indian site www.SaveTheDeals.in
The url for Indian site is: https://www.savethedeals.in/la/welcome-offer/?ido=5&ref=OMG_321161-EDM_cinema&mail=&CP=&alert=0
And some more screenshots of the US site www.SaveTheDeals.com
The url for the US site is: https://www.savethedeals.com/la/welcome-offer/?nav=new
Bad thing is that these burglars are still roaring in the open on internet in different ways and snatching money from people in the US and India. There are so many victims I found on Twitter. See tweets below:
This is from that Billion$ book? Rs 1680 a month. https://t.co/ppYJMMoL4c Ripoff to show U online deals @ Snapdeal #Free6MoviestixRs50 #Fail
— Venky Naidu (@TupVenky) August 26, 2014
Savethedeals.in - Wrong Ammount Debited - http://t.co/HFxs4Bf3Y1
— IndianConsumerForum (@IndianConsumerF) August 23, 2014
Be careful for the site savethedeals.in, its a fraud site


— subhasish das (@subhadas) August 23, 2014
@ogitrev savethedeals, is this your portal? why r they charging just for subscription, y cheating indian customers. is this how u make money
— Wanderer (@Wanderer130283) August 21, 2014
Savethedeals.in - Fraud Savethedeals Scammed Rs.1730/- in my Account http://t.co/8fXXH9iIDB
— praveenkumar (@praveenkumar_m) August 17, 2014
Cheated by Eviano Digital SL.. Debited Rs.1730/- showing Rs.50/-


— subhasish das (@subhadas) August 23, 2014
Spammer professionisti: EVIANO DIGITAL ... da evitare come la pesta.


— 140 Caratteracci™ (@140caratteracci) August 15, 2014
@amomacom After using your service to book a hotel, I got charged another fee of € 25.90 of a company called Eviano - what´s that all about?
— Markus Speth (@mspeth82) August 25, 2014