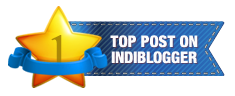 Kelly Jones grew up in Twin Falls, Idaho. She attended Gonzaga University in Spokane, Washington, and spent her junior year in Italy at the Gonzaga-in-Florence program. She is a mother and grandmother and is married to former Idaho Attorney General Jim Jones, who now serves on Idaho's Supreme Court. She lives in Boise, Idaho, traveling frequently to do research for her books.
Your real name and pen name?
Both the same, KELLY JONES
Please share some of the best memories of your childhood
 





growing up in a big family, 1961





I'm the oldest daughter, the second child, of a family of six children. Growing up in a small town in Idaho, I had a lovely childhood, lots of freedom for riding bikes, going swimming, playing at the park, walking to the library, church, or to visit my grandparents who lived close by.  I never thought about writing about my childhood or my hometown, because, as writers know, conflict makes the story and I had very little of that in my early years. I surprised myself when I decided to write a story set in my hometown of Twin Falls, Idaho. It is based on the summer of 1974, when the daredevil Evel Knievel came to jump the Snake River Canyon on the edge of town.  It was an exciting time, though the influx of the press, the motorcycle gangs, the hippies, the promoters, and spectators truly upset the innocence of this little community.  Now, here was some conflict!  I decided to tell this story, (written for grownups) from the point of view of a ten-year-old-boy, which was lots of fun as I am a 60+year-old grandmother!   
 





Snake River Canyon Evel Knievel launch site  (upper right)





What career did you plan during your education days?
At one time I thought I might teach. I studied literature and art in college, but I didn't realize how I would use this education until much later in my life. A career in writing came after I had raised my children.
What languages you can speak and write?
There are bits and pieces of several languages in my books—French, Italian, and German—because of the settings, but I speak English only.
What is your biggest source of inspiration in life?
In my writing, I've always been inspired by my travels, and up untilI wrote my novella and story collection set in Idaho, my novels were set in distant places I had visited, including Paris, Florence, Munich, and Prague. Art has also been an inspiration in my writing.
 





Snake River Canyon near Twin Falls, Idaho





What is the biggest challenge you have faced? How did you overcome it?
As far as my writing career, finding an agent and publisher for that first book was the greatest challenge.  I overcame it by not giving up.  For the publication of my novella and short story collection, I decided to establish my own publishing company.  The recent changes in the way readers read and buy books and especially the popularity of ebooks has drastically altered the world of publishing.  Many writers are doing it without agents and big publishers, though I think the jury is still out on how the success of this compares to going the traditional route.
When did you start writing? What is the purpose of your writing?
My writing career began later in life. While getting my degree, I was required to do a fair amount of non-fiction writing.  Later, I began writing fiction, I suppose because that is what I like to read.  As far as my purpose—I'm just attempting to tell a good story.
Which of your work has been published so far? Would you like to share a 

synopsis of your work?
So far:
2005 The Seventh Unicorn (Berkley/Penguin), set in Paris and inspired by a medieval tapestry set;
2007 The Lost Madonna (Berkley/Penguin), set in Florence, a story in which the Renaissance art of Italy plays an important role;
2011 The Woman Who Heard Color (Berkley/Penguin), set in Munich, inspired by the modern art movement in Germany prior to World War II,
2014 Evel Knievel Jumps the Snake River Canyon . . . and Other Stories Close to Home (Ninth Avenue Press), set in my hometown of Twin Falls, Idaho, with the title story based on Evel Knievel's Snake River Canyon jump of 1974.     
For a more detailed synopsis of each, visit my website: 

http://kellyjonesbooks.com/
 What are your forthcoming writings?
Coming in January, 2015, from Berkley Books, LOST AND FOUND IN PRAGUE, a story of murder, mystery, and miracles.
 






What are your future plans?
I'm working on a sequel now, a story set in Italy, with characters introduced in LOST AND FOUND IN PRAGUE. For some reason, those characters were not ready to let go. 
What four top most things you take care of while writing a book?
1. Tell a good story
2. Don't bore your reader
3. Even if you are writing fiction it has to make sense
4. Don't hurry the story, let it unfold, and when you're weary of writing, take a break.
 






How much real life goes into a fiction writing?
History and authentic events or objects, particularly art, play important roles in my books.  Historical figures sometimes appear as minor characters in the stories, but the major characters are not real people.  However, a fiction writer must convince the reader the characters' emotions and motivations are real.  In one of the short stories in my collection, I wrote about a group of teens in a Catholic School in the 60s.  Since this was an experience I share with my fictitious characters, classmates from my childhood are trying to put real names to the characters in the story.  This has been a lot of fun and I think maybe I've enticed some to purchase the book because they are trying to figure out if they are in the story!
Is high level of imagination important to have for an Author?
For a fiction writer, yes, of course.  Personally, I seldom have a spontaneous burst of creativity, though I'd like the reader to believe the story came flowing freely from my very fertile, imaginative mind.  A lot of it is trial and error! Try this . . . if it doesn't work, try something else. My writing involves a lot of rewriting and revision.
 






Your origin of birth and other countries you have visited/ stayed. What 

best things you liked in these countries around the globe?
I was born and grew up in a small town in Idaho, but my year abroad in college certainly expanded my world, and I continue to enjoy traveling to do research for my books.  My four novels are set in locations far from my Idaho home.  I've been inspired by the history and art, as well as the physical environment and the people in the places I visit. I also really enjoy the food!
What comes to your mind when you think of India?
I see India as a place of diversity and charm; gentle, but strong and determined people; bright colors, wonderful food and spicy smells. I must admit much of this comes from what I've seen in the movies! I have never been to India, but hope to visit one day.
 






Links:
Facebook: 

https://www.facebook.com/KellyJonesAuthor
Goodreads:  

https://www.goodreads.com/author/show/61959.Kelly_Jones
Amazon:  

http://www.amazon.com/Kelly-Jones/e/B001IYVI7Q/ref=dp_byline_cont_book_1
INDIA: 
http://www.amazon.in/Knievel-Jumps-Snake-River-Canyon/dp/0991446801/ref=sr_1_6?s=books&ie=UTF8&qid=1409427650&sr=1-6
Website:  

http://kellyjonesbooks.com/
Twitter:  @kellyjonesbooks