Deborah Jay writes fast-paced fantasy adventures featuring quirky characters and multi-layered plots – just what she likes to read.
She lives mostly on the UK South coast, but has already invested in her ultimate retirement plan – a farmhouse in the majestic, mystery-filled Scottish Highlands where she retreats to write when she can find time. Her taste for the good things in life is kept in check by the expense of keeping too many dressage horses, and her complete inability to cook.
She has two novels published so far - epic fantasy THE PRINCE'S MAN, first in a trilogy and winner of a UK Arts Board award, and urban fantasy, DESPRITE MEASURES, the opening novel of the CALEDONIAN SPRITE SERIES.
She also has non-fiction equestrian titles published under her professional name of Debby Lush.
Your real name and pen name?
Debby Lush, writing fiction as Deborah Jay
Please share some of the best memories of your childhood
Long summer holidays in St Ives, Cornwall, living amongst the thriving artists' community there, soaking up creative vibes along with sun, sand and surfing.
As a dedicated horse rider/competitor, I took a gap year between school and university and completed my British Horse Society Assistant Instructors certificate, and then because I've always been fascinated by how things work, I took a degree in Animal Physiology. There were so many subjects I'd loved to have studied, but as ever, so little time.
Me and Marquis
What career did you plan during your education days
An ever-changing topic, ranging from astronaut to school teacher, author, nurse or cabin crew, to sports pro, where I eventually ended up.
What is your biggest source of inspiration in life
Nature. I can't think of any type of inspiration I can't find somewhere in the natural world, from awe-inspiring to sweet and beautiful, to cruel and unemotional, it's all there whenever I need it.
What hurts you most in this world
Human cruelty, particularly to animals, but also to one another. I struggle to understand how human beings can commit the atrocities they do, it just leaves my mind blank with incomprehension.
If you had to live a day of your life as one of the living or dead personality, who would it be and why?
I think it would have to be Shakespeare, to experience the sheer genius of his creativity.
What is your favorite genre and why?
Nowadays that would be fantasy. I began life as a science fiction addict, with a little fantasy on the side. Then came the day I had a plot in my head that I intended to write as an SF novel, but there was a opening with a publisher for a fantasy book, so I adapted the plot to fantasy and it worked really well (published as The Prince's Man) so I haven't looked back since.
When did you start writing? What is the purpose of your writing?
I began pretty much as soon as I could write coherent sentences. I started my first novel when I was nine, and then produced a comic book series, doing the artwork as well as the writing, influenced as I was by my summers in St Ives. Sadly my artistic skills are not up to much, so eventually I went back to straightforward writing, teaching myself to touch type when I was eleven to make things faster. This was years before computers were widespread, so keyboard skills were not part of general education.
I've always loved sharing the stories that spring from my imagination, so getting them into print has been a massive buzz. There was a time when I thought I'd like to be a full time writer, but I've since realised that I'm too invested in competitive riding to do that, so indie publishing is perfect, allowing me to write and publish at my own pace, rather than struggle with the pressure of deadlines.
Which of your work has been published so far? Would you like to share a synopsis of your work?
Aside from my equestrian books, which are traditionally published, I have so far self published two novels, each the start of a series.
My epic fantasy, THE PRINCE'S MAN, is best described as 'James Bond meets Lord of the Rings' – a sweeping tale of spies and deadly politics, inter-species mistrust and magic phobia, with an underlying thread of romance.
Urban Fantasy DESPRITE MEASURES (yes, you read that right) is the tale of a Scottish water sprite who's quiet life is jeopardised by a magician intent on using her natural powers to fuel his dangerous experiments in energy production. A reviewer recently described it as 'an eco-urban fantasy' which sums it up pretty well.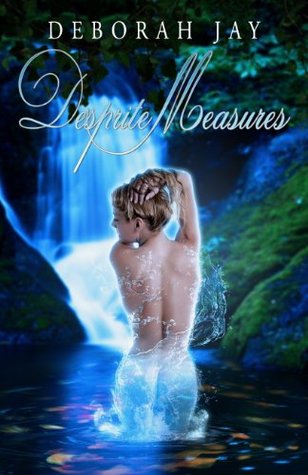 What are your forthcoming writings?
I'm more than half way through the sequel to Prince's Man. I hope to publish THE PRINCE'S SON before the year is out. At the same time, I'm plotting a novella that runs concurrently but features a different set of characters, and then I will have everyone in place for the grand finale, THE PRINCE'S HEIR.
I also have the sequel to Desprite Measures underway, though that's not my main focus just now.
What are your future plans?
To keep on writing! One thing I'm never short of is imagination, and I'm bursting with ideas for other novels, novellas and short stories in both of these series. I'm sure other series will develop too, and I'd love to return to my roots one day and re-write the SF blockbuster that is collecting dust on my bottom shelf before the print gets so faint I'll be unable to read it.
How much real life goes into fiction writing?
Not so much for epic fantasy, although genuine psychology of character development is really important to me. On the other hand, that's why I wanted to write an urban fantasy, which I've set in and around Inverness in the Scottish Highlands – an area I know well and adore. Nearly all the settings in this book are places I've been to several times, and some of the characters draw features from people I've met there.
Is high level of imagination important to have for an Author?
Your dream destination on Earth?
In recent years I've been amazingly fortunate and done them both! The Canadian Rockies for their sheer grandeur, and New Zealand, for its incredible range of scenery and lack of over-crowding!
Your favorite time of the day?
I'm a night owl – I write my best work when it's dark and quiet, so that would be either side of midnight.
Your favorite color and why?
Orange, 'cos I'm a redhead and it goes with my colouring!
Your favorite book and why?
So hard to decide this one, I have so many favourites and I'll pick different ones on different days. Today though, it's A WIZARD OF EARTHSEA by Ursula K Le Guin, because it was the first fantasy novel I read, and it opened my eyes to the possibilities of the genre, in particular how the fantastical provides so much scope for character development.
Laughter or Smile,
Laughter
Coffee or Tea,
Both, but at different times of day.
Mountain or Sea,
Mountain
Long Drive or Short Drive,
Long
Silence or Conversation,
Silence
Water or Fire,
Water! I think I was burned at the stake in a former life!
State your signature line/ tagline/ best quote
Mystery, magic and mayhem
The last line of your autobiography would be…
Links: