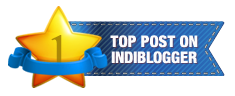 AuthorPic T.A.Uner
[Intro Source: Goodreads] T.A. Uner burst onto the U.S. literary scene in 2010 with his debut short-story, "The Banker's Wife," later acquired by Moonlight Mesa Associates in 2011 and distributed in Award Winning Tales: an anthology comprised of short fiction written by emerging and established writers. Mr. Uner graduated from George Mason University with a degree in Speech Communication and History and is an accomplished public speaker/promoter. He's an enthusiastic storyteller who loves turning others onto reading. When he's not reading, writing, or traveling he enjoys satisfying his caffeine addiction, playing air guitar, and haunting local bookstores.
Your real name and pen name?
My real name is Tuvan Ahmet Uner. My pen name is T.A. Uner. Hence T.A. for Tuvan Ahmet.
Please share some of the best memories of your childhood
Kill Zombies-large
The best memories of my childhood were being raised by parents who allowed me the freedom of being exposed to my ethnic heritage. Although I was born in the U.S. I often visited my parents' homeland, which is Turkey. But never for a moment did I feel I had to choose between one culture or the other.
About your education
I attended George Mason University in Fairfax, VA. I studied Speech Communication and History. I have a great affinity for my university and the time I spent there.
What career did you plan in your education days
To be honest I didn't really have a "plan." I was still trying to find myself back in those days. But I knew I either wanted to be an actor or a writer due to my creative spirit. Since I wasn't getting any phone calls from Hollywood, I settled on writing.
What languages you can speak and write?
I can read and write English and Turkish. I also have a basic understanding of Spanish since I studied it at George Mason.
What is your biggest source of inspiration in life
The Bloody Ripper 1 WEBSITE USE
To be honest, my biggest inspiration in life is the fact that I never quit writing. Like every writer just starting out, I endured many difficulties, and am still enduring it, but now that I look back these hardships I faced, and continue to face, really helped me become not only a better writer but a better person as well.
What hurts you most in this world?
Definitely the amount of greed and killing that is going on in the world today.


What is the biggest challenge you have faced? How did you overcome it?
Like I said earlier, my biggest accomplishment in life was that I never quit writing. But I had a bad habit of quitting jobs I didn't acclimate to. I worked a lot of jobs, both bad and terrible and I quit a lot of these jobs for no particular reason. In the end, I realized that I had to stop quitting jobs or I'd never get anywhere in life; I incorporated my perseverant writing attitude into my personal working life and things got better.

If you had to live a day of your life as one of the living or dead personality, who would it be and why?
To be honest with you I never really looked at life from that perspective. Perhaps I would've liked to visit Ancient Rome, but it would have to be as myself.
Universal Pen

What is your favorite genre and why?
I try to mesh History, Science-Fiction, and Fantasy in my novels. But seriously in my personal reading time, I'll read anything. I think what has helped my writing evolve was my ability to read a wide variety of novels from some of the greatest writers of past & present.
When did you start writing? What is the purpose of your writing?
I actually started writing in 5th grade. Gave it up for many years. I try not to live with regrets but I regret not writing for so long. I did, however, emerge from my extended hiatus in 2003 and began writing my first novel then. My goal was not to publish but to just get back in the habit of writing.

What four top most things you take care of while writing a book?
I try to make my characters flawed, engaging plots, detail and strong dialogue to keep the story flowing.

Your dream destination on Earth?
Tome One

Your favorite book
Favorite book would have to be "King Rat" since it influenced me to be a writer. But with that said there are hundreds of other books that have made a difference in my life.

Your favorite food?
Anything from Cheesecake Factory


State your signature line/ tagline/ best quote
"There are two kinds of people in this world who never learn: those who always talk and those who never listen."
The last line of your autobiography would be…
"Someone who wanted to advance humanity with his ideas and become immortal through his positive accomplishments."