Darren Barker is a writer who enjoys the quiet moments that everyday life offers between busy schedules to sit idly writing stories. Living in the county of Suffolk in England. A family man who has a loving wife and children, supported in what he does all the way by his family which allows him time to put his mind where it shouldn't be and then onto paper for all to read.
Your real name and pen name? Darren Barker.
Please share some of the best memories of your childhood.
Precious time with my parents enjoy them while you have them.
What career did you plan during your education days: Scientist
What languages can you speak and write? Only English sadly.
What is your biggest source of inspiration in life. My family and friends.
What is the biggest challenge you have faced? How did you overcome it?:
Life is full of struggles for everyone all at different levels, death along with a birth and medical hardship all at once is a motivator for me. A more descriptive note about this can be found at my website.
What is your favorite genre and why? Horror because you can do anything there are no limits you just let it flow, from really light horror to very in-depth gore it all goes.
When did you start writing? What is the purpose of your writing? I used to write many years ago just short stories as a young man just to get my weekend beer money, then a long time where I just didn't write, until a certain moment in my life made me see it was time to let my feelings and thoughts out once more and they have become novels and more to come.
Which of your work has been published so far?
I have three Novels out at this moment in time all Dark Thrillers.
Watching Twenty Four Seven
All on Amazon, in paperback and electronic
What are your forthcoming writings? A mixture of horror and paranormal.
What genres you write in and why? I cover Horror paranormal and sci-fi but will spread myself into other genres if the story takes me there.
What keeps you motivating towards writing? Life in general and my family motivate me.
If Writing a Book is taken as a project, What are the key essentials you take care of in Project Management? Time and schedules.
How do you plan, schedule and monitor your writing commitments? Structure and planning followed by targets to be hit.
What are your future plans? I would somehow like my books to go into audio format, and some more novels to come out next year I hope if all goes to schedule.
What is generally your preference in reading – a paper book or ebook? Paperback And why? The feel/smell touch it makes it personal.
What four top most things you take care of while writing a book? Characters, pace, storyline, flow.
How much real life goes into a fiction writing? Certainly some does.
Is a high level of imagination important to have for an Author? Yes
Your dream destination on Earth? I can't say I have not found it yet?
Your origin of birth and other countries you have visited/ stayed. What best things you liked in these countries around the globe? England: visited Spain, Portugal, France, other European countries. They all have different qualities but all nice.
Your favorite time of the day? evening
Your zodiac/ sun sign?

Aries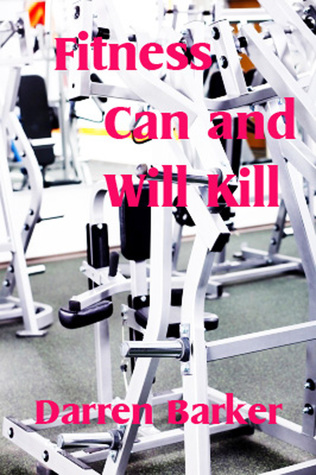 Your favorite color and why? Black(some will say it's not a color technically, but it's what I like)
What is the last book you finished reading? Joyland Stephen King.
What is the current book you are reading? Revival Stephen King.
Your favorite book and why? I like all books.
Your favorite movie and why? Not sure as I have many but one that stood out for me at a young age was Carrie it broke so many molds.
Your favorite celebrity and why? Sorry to be boring but there is so many I can't choose just one.
Your favorite food? Cheddar Cheese Ploughman's Lunch
Your favorite sports? football
What is the force that drives you? My imagination.
What comes to your mind when you think of India? Tradition, beauty, colourful.
Some quickies: Sun or Moon, moon
Morning or Evening, evening
Mountain or Sea, mountain
Long Drive or Short Drive, long drive
Silence or Conversation, silence
What three words come to your mind for each?
The first thing you do in the morning after waking up? Get a wash
Last thing to do before sleep? Clean my teeth then read in bed
If one fine morning you wake up and find your sex changed to the opposite, what will be your first reaction? Feel all over to see if it was me and not a dream.
The last line of your autobiography would be… More to come.
The title of your autobiography would be… Darren Barker wired the right way.
Links& other relevant details:
Watching Twenty Four Seven: