I am a mother, a partner, a writer, and a cancer survivor. I live with my family in the California desert. I'm also the parent to a very high strung dog, who seems to be scared of the dark. I've been writing since I was a child, and it was only when I was diagnosed with cancer in 2011 that I decided to pursue my writing as a career, not just a hobby.
Your real name and pen name?
My real name is the same as my pen name:
Caroline
A.
Slee
Please share some of the best memories of your childhood
I think one of my best childhood memories was watching some of the incredible snowfall we had in Canada, which is where I was born.
I received a degree in French language and literature from the University of California, Santa Barbara. I have always loved languages, so the degree made sense for me.
What career did you plan during your education days?
Other than a very brief phase during my childhood in which I wanted to be Nancy Drew when I grew up, I have always planned to be a writer.
What languages you can speak and write?
I speak and write both English and French fluently, as well as being able to speak (VERY slowly) in Italian and Spanish.
Which of your work has been published so far? Would you like to share a synopsis of your work?
Thus far, I have self-published my books. I wrote one non-fiction book: The Cancer-Free Gourmet. In this I share some of the tricks I learned about eating while undergoing chemotherapy. My two novels - "Blessings" and "Damnation" - are part of a series about a family with a little something "extra," and the challenges they face as a result.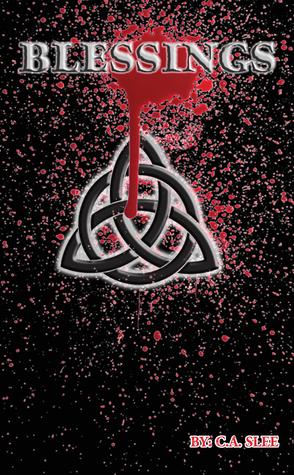 What are your forthcoming writings?
In terms of future plans, I am editing the third book in my series, "Darkness," for release within a month. I am also participating in the National Novel Writing Month, as I enjoy the camaraderie shared by the writers.
Your favorite time of the day?
Despite the fact that I hated morning when I was a teenager, I find that my favorite time of day is

4:00 a.m.

I love to curl up with a cup of coffee and wait for the sunrise.
I am a Scorpio, and have the possessiveness to prove it. :)
Your favorite color and why?
My favorite color has always been a deep forest green, as just the sight of that particular color makes me feel relaxed and cheerful.
What is the force that drives you?
I can't entirely explain the force that drives me - sometimes the words themselves seem to drive me, as the story wants to be on the page!
What is your favorite food?
I can never choose just one food - I love food!
What comes to your mind when you think of India?
When I recall travel, I often think of a meal I had in an amazing place: the view, the courses, the conversation. When I think of India, it is no different for me. Although I have never visited, I was fortunate to grow up and attend school with many Indian friends, and I always remember the meals at their homes and the afternoon tea we had when we were even smaller than school age.
Some quickies: Sun or Moon, Laughter or Smile, Morning or Evening, Coffee or Tea, Mountain or Sea, Long Drive or Short Drive, Silence or Conversation, Water or Fire, Air or Earth, Mars or Jupiter, Tulip or Rose, Red or Blue, Left or Right, Glance or Stare, Fame or Money, Boy or Girl, Day or Night, Tree or Plant, Love or Passion
Both coffee and tea (coffee in the a.m., tea for the afternoon)
Last thing to do before sleep?
I read before bed, every single night.
State your signature line/ tagline/ best quote
My signature line, or sign off, is "blessings to you all." I often second that with "never give up." Cancer was the most challenging thing I have ever faced, and I had to do it while I attempting to keep my children feeling secure and balanced. My family and I chose a "never give up" attitude, and turned that crisis into a time to grow and strengthen ourselves as a unit. Of course, the bizarre humor we shared helped, too.