A Short essay on Pen is Mightier than Sword
Pen is mightier than a sword. A short essay on power of writing
The power of writing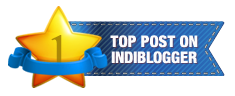 The power of a pen is enormously larger than a sword. What a sharp edged sword can't achieve can be achieved by the help of a minute tip of a pen. What it implies is that the power of writing is much stronger than the power of hatred, war, and fighting. A war always ends in killings and has only a single directional ending - defeat, death, loss... There is no end of the tunnel when a war is there, and even if it comes, there is no light...
Writing is priceless. Can we pay back for the stories told in our childhood - by parents, grandparents, teachers and elder siblings. Can we pay back for the stories read during our childhood from storybooks, comics etc bought for a meager cost but the impression of those stories, learning gained from those stories and the legacy that is carried from generation after generation... gives us a return that the amount paid for buying those books seems minuscule but the return is huge. The story of one stick versus a bundle of sticks that taught us the power of unity - a collection of just a few words but providing us a lesson for life. There are so many examples of such writing we read during the childhood that stays with us till the last breath.
There are so many quotes about books and those are so true - "Books are the best companion", "Books are the treasure house of knowledge", "Books are the way to the Truth" and so on. We all know that those who love reading, are never alone. Books give us the freedom to think. Books make us fearless. Book are the best way to learn about the places where we can't travel to, in person. Books take us to a journey having no boundaries.
Our past and present are full of examples where writers have changed the world and have been able to demonstrate the power of writing thereby creating a charisma. John Keats, Mahatma Gandhi, Swami Vivekananda, Maxim Gorky, Plato, Marx, Paine, Tocqueville, Machiavelli, Stowe, Che Guevara, Stewart Mill, Adam Smith are some of the examples of globally acknowledged writers who made people cry, think and act. These writings broke the demographic barriers and brought in changes across the globe. Writers fought against Sati Pratha, Child abuse, Girl Child Killing, education barriers for girls, childhood marriage, slavery and other social causes and were able to stir the whole word with the power of their writing.
Writing has built and destroyed kingdoms. Writing has created peace during wars and created wars during peace. Writing has made the whole world unite to fight against an evil. That is the power of writing. A fight can impact on two or more people, a war may impact thousands of people but a book can shake the whole world. A book can turn dark into light, slavery into freedom, dumb into speech, weak into powerful, and poor into rich.