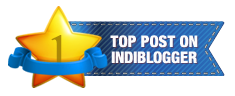 Various colors on the canvas of a writer are a story, conceptualization, style etc. with the help of which a book is painted and presented to its readers. Listed below are the 10 authors from India who have used these colors in their own unique style to win the game of writing:
The Colour of Dawn by Janaki Murali: Even though I have read many books after completing this book the story, being quite impacting, is still there in my mind, afresh!. The story is about various colors of love, hate, and fear. Sita finds two lovers in her life - one who is over-possessive and can harm anyone including Sita to get her. The other, who brought happiness in her life, without demanding much, but rather focusing more on giving what she needed. The first lover created a fear in her mind, heart, and life that lingered on, disturbing her, torturing her, and ruining her peaceful life for a good number of years of her married life. It is her daughter who motivates her, encourages her and forces her to settle old scores once for all so that the fear goes away once for all.
Rise Of The Sun Prince by Shubha Vilas: Touching one of the most powerfully written epic stories and representing it with a different perspective and that too without getting the interest dropped is really an amazing art. That is what Shubha Vilas has done by taking charge of writing on Ramayana and taking the readers in exploring some untold, unknown and interesting facts about what happened, and reasons behind that what has happened. This book will travel you through the journey starting from the pre-birth period of Lord Rama till his marriage with Sita.
The Helpline by Uday Mane: The story of Helpline is about the gravity of love and understanding. It is about love that Samir had with Riya, but it takes quite long for him to understand it and then by the time he decided to express his feelings to Riya, destiny had something else written for them. Quite heart touching story.
Resemblance: The Journey Of A Doppelganger by Arti Honrao: This is a story of a lady who could foresee things to come in her life, who knew she would have to depart from her husband and daughter and after her death there would be another woman that will come in contact with the family and the face of that woman will resemble would be same as her. The story is of the school going daughter who already knew that her mother has departed and it is the other woman who is posing as her mother on her father's request so as to keep her intact from broken away, but still she never let her parents know about it. And there is a lot more...
Jack & Master by Karan Verma: Though this is a debut novel from Karan Verma but is quite interestingly written story of two friends who meeting in their B-School for the first time at the time of admission and then keep meeting and departing from time to time. There is a big chase to find out who is better in life - a Master or a Jack. Master who is supreme on his subject and has unchallenged depth and gravity in the matter of his mastery. On the other hand, there is Jack who is his own master, who dares to think beyond the limits, who dares to do unexpected, who can take up any challenge and prove himself, who is always ready to swim in unknown waters and believing in himself to come out safely.
Slow by Digonta Bordoloi: Slow is an interesting story of Baba who is actually slow in his actions right since his childhood, but he has his own style of looking at things in his own perspective. That is what helped him to understand life and people around him. But by the time he understood himself, his family and people around him, he dies, but still remains around, observing now the life of others who were there in his life when he was alive.
A Cupful of Aha by Anandaa: A lovely small book in terms of the number of pages (just 54) but larger enough to make you understand the difference between life and death. In fact, it is the first time that death seems to beautiful that one would not hesitate in dying not only once but multiple times. It tells that the most powerful and strong love in everyone's life is the love with death.
Losing My Religion by Vishwas Mudgal: A story of three main characters of the story Rishi, Alex, and Kyra - all three with their own amount of strengths (and weaknesses) Rishi Rai reaches to the top of his career as an entrepreneurship and then facing adverse circumstances becomes bankrupt. But this does not stop him for moving along as he believed in himself that this is not the end and rather is the beginning of a new life.
Newton's Law Reversed by Howard Roark: This is not the real name of the author, it is his pen name. The story is about Akash and Ganga, two leading characters and the introspective and intriguing life of Akash in exploring life in a different manner.
Ajaya by Anand Neelakantan: Ajaya is the story based on greatest Indian epic Mahabharata but with an entirely different perspective. History is as much of truth as is depicted by its presenter. That is what is it about. It is the story of Duryodhana the main villain of Mahabharata but reflecting him as a positive person driven wrongly by circumstances and presented totally as a wrong man by most of the writers while telling about Mahabharata.