Joan Fallon was born in Dumfries, in Scotland, the only child of a Scottish mother and an Irish father, but spent most of her formative life in the south of England.
Teacher, management trainer and business woman, she moved to Spain at the beginning of the new millennium and became a writer. To date she has written six novels aimed at the women
'
s commercial fiction market
and a non-fiction book based on authentic interviews with a number of Spanish women of all ages and from all walks of life.
Welcome Joan and thanks for accepting the invite to be a part of my blog!
Your real name and pen name?
My writing name is part of my real name which is Joan Fallon Cook. Fallon is my middle name and I thought a shorter name would be more suitable as a pen name so I write as Joan Fallon.
I trained as a teacher and have an Honours BA from the Open University. I also have a Post-Graduate Diploma in Management Studies.
What career did you plan during your education days
I wanted to be a journalist but in the end I became a teacher.
What languages you can speak and write?
I live in Spain so I can speak and write well in Spanish. Many years ago I learnt French at school, so can still manage to get by if I am ever on holiday in France.
What hurts you most in this world?
What hurts me most is the enormous division that exists between rich and poor, in not just third world countries but everywhere.
What is the biggest challenge you have faced? How did you overcome it?
The biggest challenge I have faced was when my seventeen-year old son dropped dead, unexpectedly. It was hard to find the strength to keep living but with the help of my family and friends I did. That was when I made a career change and began to work as a management trainer, a job that had less contact with teenagers.
If you had to live a day of your life as one of a living or dead personality, who would it be and why?
This is not a question I have asked myself but I think it would be interesting to live one day of my life as Emily Pankhurst, the leader of women's suffrage.
What is your favourite genre and why?
I am very fond of writing historical fiction because I enjoy the research that is necessary to write a convincing story. I particularly like social history and setting my characters in a different time period.
When did you start writing? What is the purpose of your writing?
I started writing full time eight years ago. I would like to say that the purpose of writing was to make money but no-one writes to make money. I started writing because, after a very busy life, I suddenly had the time and the opportunity to do so. It is something that I had been waiting all my life to do.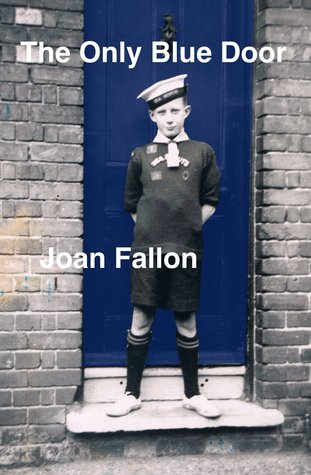 Which of your work has been published so far? Would you like to share a synopsis of your work?
I have self-published seven novels and a book of non-fiction. All my work is about women, usually strong women who have to face some kind of difficulty or problem and manage to overcome it.
What are your forthcoming writings?
My current novel is a mystery story about a famous artist who, despite losing her memory, is trying to write her memoirs. The tension is between what she remembers and what actually happened fifty years before.
What are your future plans?
How much real life goes into a fiction writing?
A great deal of real life goes into my stories; I use all sorts of details from my life and those of people I know. I like to write about real places and real historic events. However the end result is always a work of fiction.
Is a high level of imagination important for an Author?
If you are writing fiction, it is very important.
Your dream destination on Earth?
I think I am living there at the moment, in southern Spain overlooking the Mediterranean Sea.
Your origin of birth and other countries you have visited/ stayed.
I was born in Dumfries, in Scotland but I moved as a child to England, where I spent all my life until I came here to Spain.
I travelled both for work and pleasure to many European countries: Italy, Germany, France, Denmark, Norway, Finland, Portugal and Belgium. I also visited the USA and Canada.
What were the best things you liked in these countries around the globe?
I like travelling and I like seeing how people live in other countries. I am fond of trying new food and sampling the local wine, especially in Italy.
Your favorite time of the day?
I am definitely a morning person. Most of my writing is done first thing in the day.
I am Aries - very competitive and keen to get things done.
Your favorite color and why?
Green because I have green eyes.
What was the last book you finished reading? What is the current book
you are reading?
I am currently reading Philip Roth's book American Pastoral. Before that I read An Englishman in Madrid by Eduardo Mendoza (a translated version). This was an interesting story because it was set just weeks before civil war broke out in Spain. For me it was of particular interest because my love story Spanish Lavender is set in Malaga during the civil war, and the book opens in February 1937.
Your favorite book and why?
This is an impossible question to answer; there have been so many favourite books over the years. At the moment Hilary Mantel's Bring Up the Bodies is my current favourite.
Your favorite movie and why?
I love movies but I don't have any particular favourite. It's the same as with books. I'd say my current favourite movie is The Dallas Buyers' Club but then I also like The Descendents.
Your favorite celebrity and why?
Probably Johnny Depp, he is a talented actor, handsome and I love the quirky roles he plays.
I love any kind of seafood but especially scallops.
Some quickies: Sun or Moon, Laughter or Smile, Morning or Evening,
Coffee or Tea, Mountain or Sea, Long Drive or Short Drive, Silence or
Conversation, Water or Fire, Air or Earth, Mars or Jupiter, Tulip or
Rose, Red or Blue, Left or Right, Glance or Stare
Sun, Smile, Morning, Coffee, Sea, Long Drive, Silence, Water, Air, Mars, Rose, Blue, Right, Glance
Twitter handle: @joan_fallon
Facebook page: https://www.facebook.com/joanfallonbooks
Goodreads author page: https://www.goodreads.com/author/dashboard